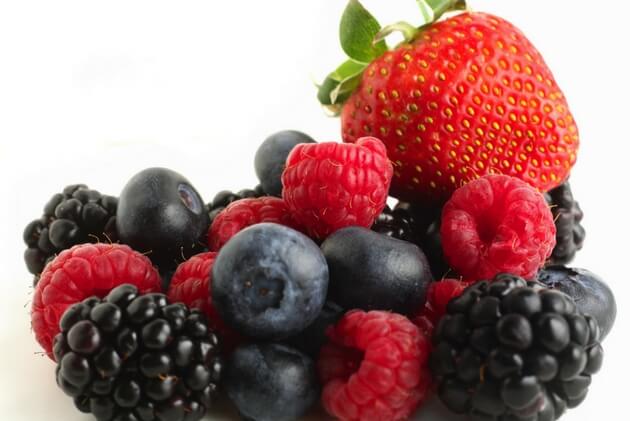 There are many different kinds of food, supplements, health products, and vitamins that you can take to improve your health but have you considered berries? These tiny and delicious foods are packed with nutrients that can boost many aspects of your health and the best part is the fact that they are all natural.
Here are just a few of the many different health benefits that you can enjoy from berries:
Improved Memory:

Eating berries such as blueberries can improve your memory. It does this by widening your arteries for better blood flow. This increase flood of blood to your brain and frontal lobe can help improve your memory. Blueberries are also high in antioxidants, vitamin C, and fiber which have limitless benefits that as reduced risk of cancer and heart attack.

Heart Health:

Would you like to improve the health of your heart? Then you cannot go wrong with strawberries. Not only are strawberries packed to the brim with vitamin C, which has its own benefits but it also is a superb source of folate. This is known to shield your heart. Strawberries also have compounds that can prevent blood clots and plaque build-up in the arteries. Raspberries are also known to reduce heart disease through their high levels of polyphenols.

A Whiter Smile:

Some berries are known to whiten your teeth naturally, such as strawberries.

Vitamin C:

Looking for a natural source of vitamin C? Just half a cup of raspberries can provide 1/4th of your daily intake of manganese and vitamin C. Strawberries and blueberries are also excellent sources of vitamin C.

Better Cholesterol:

Cranberries are a good way to improve your cholesterol.

Prevents Cancer:

Most berries are known to help combat and prevent cancer such as acai berries and blackberries due to their high amount of polyphenols.
Those are just a few of the many different kinds of benefits that you can enjoy from berries. Berries are definitely nature's dietary supplement. However, if you are looking for health products you can take along with your intake of berries, Eastern's Pharmacy is a pharmacy in Seattle that has what you need. We have food supplements, vitamins, and other over the counter products to boost your health.
---
Disclaimer
Blogs, content and other media uploaded online are for informational purposes only. Contents on this website should not be considered medical advice. Readers are strongly encouraged to visit their physician for health-related issues.
---