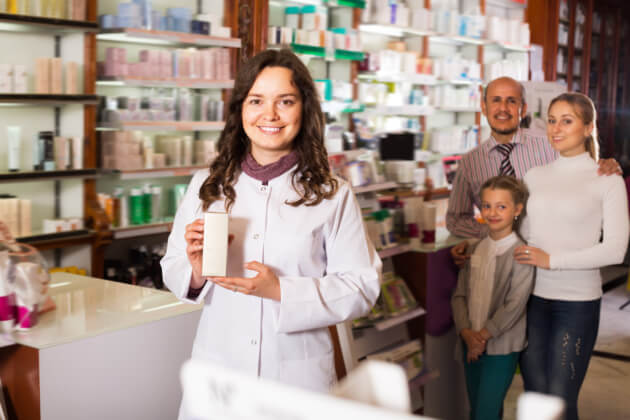 We believe that good health and wellness for both the body and mind should be accessible to all—even pets. That is why at Eastern's Pharmacy, we aim to not only be a pharmacy in Seattle, Washington that provides you with the medications and supplies you need, but also one that offers services that will help you on your road to recovery, good health, and a happy life.
The quality of our products, efficiency of our professional pharmacists and personnel, and the variety of services that will make your pharmacy experience a convenient and easy one, all aim to ensure that we help you, your loved ones, and even your pets, attain good health and wellness through:
Auto-Refills

We help you stay on top of your medication, by offering to auto-refill your prescriptions. This way, you will no longer have to worry about forgetting to refill your prescribed medicines. All you have to do is subscribe to our Auto Refill Program—you can even do so online!

Immunizations

Immunization shots are very important for protecting yourself and your loved ones from diseases. Our trained and professional pharmacists offer the administration of immunizations for Hepatitis A and B, Shingles (Zoster), Pneumococcal Virus, Tetanus, Diphtheria, and Measles, among others.

Special Packaging

At Eastern's Pharmacy, we can help you get the specialized or customized pack for your medication—complete with labels by providing you with quality special packaging in Seattle, Washington. From child-proof and tamper-proof containers, blister packs, to group packaging for multiple medications and large print vials for seniors, we got the special packaging you need.

Pets Medication

True to our word in helping everyone stay on top of their health, we also offer medication and pharmaceutical products to your beloved furry or feathered companions. Our products are affordable and come in various intake forms to ensure that your pet gets the medicine they need.

Free Delivery

We offer prescriptions delivery in Seattle, Washington to ensure that you get the medication you need even when you are not able to leave your home. Our delivery services are free for your prescription needs, providing you with a convenient and hassle-free experience.
At Eastern's Pharmacy, we continuously strive to provide you, your loved ones, and even your pets with medical and pharmaceutical products and supplies you need, with the ease, convenience, and quality you deserve. We give value to your health and well-being, and therefore do our best to only give you the best.
With a team of friendly, professional, and trained pharmacists who serve you with a ready smile, you can be assured that your health and wellness are in good hands. Whether you are looking to acquire your prescribed medication and have it delivered right to your doorstep, needing medication for your sick furry or feathered companion, or wanting to get yourself protected through immunization, you can count on us to provide you with the quality and reliable pharmaceutical services you need today.