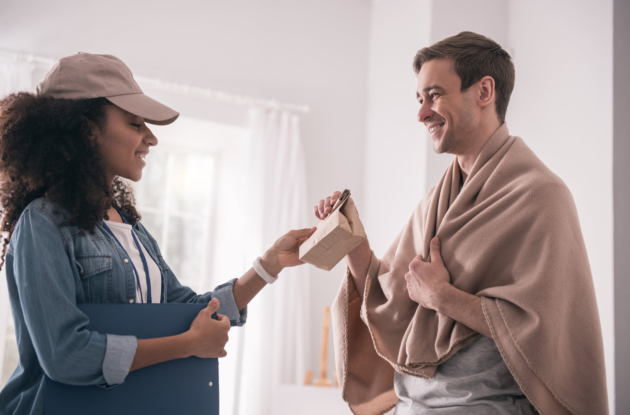 One of the most convenient pharmaceutical services is prescriptions delivery in Seattle, Washington. Through this service, you will be able to order the medical supplies you need from anywhere and have them waiting for you by the time you get home. However, this is a service that many of us do not realize is available. So if you are looking to make your pharmaceutical experience more convenient, here are a few of the many perks of our delivery services:
Can Order Anywhere

One of the main perks of our pharmaceutical delivery services is the fact that you can order anywhere and anytime. This is great for individuals who do not have enough time to visit the pharmacy because of work or other responsibilities. All you would need to do is order the medications you need and we will then have it delivered straight to your front door or specified location.

Easy Access to Medications When Homebound

When you are homebound due to age, illness, or a disability, it can be a hassle to get the medications you need, especially if you do not have access to a caregiver. During these kinds of situations, all you would need to do is order the medications you want and we will have it brought straight to you. This will allow you to maintain your health, have a reliable source of medical supplies, and you do not have to leave the house to get it.

It Is Affordable

Our delivery services can actually save you money. Going to the pharmacy requires fuel or money if you use public transportation. This can add up over time! Through our delivery services, you do not have to worry about that, which means you will be able to save quite a lot of money over time, not to mention all of the time you will be saving. This is one of the many reasons why our pharmacy in Seattle, Washington is one of the best.
Those are just a few of the many factors to consider when it comes down to the perks of pharmaceutical delivery. If you would like to find out more about this or if you are interested in our special packaging in Seattle, Washington please do not hesitate to get in touch with Eastern's Pharmacy for more information anytime.