Medical Supplies
Medical Supplies Source in Seattle, Washington
At Eastern's Pharmacy, we offer high-quality and durable medical equipment. Place your orders over the phone or visit our Pharmacy in Seattle, Washington to shop for your healthcare needs.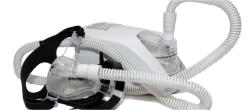 Bathroom Safety: Adjustable Back Shower Gurney, Safe Bath Seat Riser, Bathtub Rail, Bathtub and Shower Transfer Bench
Mobility: Rollators, Scooters, Transport Chairs, Walk Aids, Wheelchairs
Diabetic Management: Blood Glucose Exam Kit with free strips, Diabetic Shoes, Diabetic Socks, Insulin Injectors
Maternity Products
Call 206-622-6094 now to inquire about the availability of the particular product you are looking for.