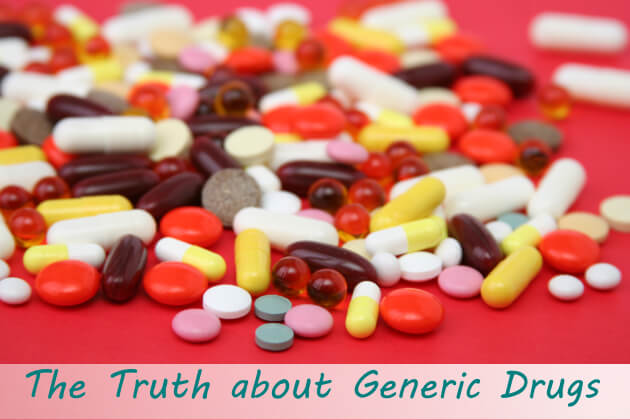 There are so many of us who wonder why generic drugs are significantly cheaper than their branded counterparts. Is it because generic drugs are made to be of lower quality? Are they less effective than the brand name medications? Our objective here is to find out the truth about generic drugs.
What most people don't know is that generic drugs are cheaper because they have not undergone the trials, marketing, and developing techniques used in manufacturing newer drugs. When a manufacturer produces a new drug, there will be much money to spend on several things such as research, promotion, and marketing. When it comes out to the public, the drug will be granted a patent and the manufacturer can exclusively sell it until the patent expires. When the patent expires, the manufacturer will then file a request to the FDA so they can be allowed to continue producing the drug but for a much lower price. This becomes the generic version of the drug. There are other factors that affect the lowering of the price. For instance, because there is no longer exclusivity to the drug, there are more manufacturers producing the same product and that will force them to lower their prices to keep competing.
This tells us that generic drugs are not, in any way, less effective than their generic counterparts. The manufacturing of the drugs are required by the FDA to be uniform and this gives us the same quality of products.
If you are looking for a pharmacy in Seattle that can provide you with all the generic drugs that you need, there is Eastern's Pharmacy. Aside from regularly updated stock, we also have the best pharmacist you can talk to. They will be there to attend to your needs and if you have questions regarding your medication, feel free to approach them. We also offer other products and services. For example, our medical supplies cover from adjustable shower gurney up to glucose exam kit. Our other services include immunizations, special packaging, auto refills and so many others. If you have inquiries, just call Eastern's Pharmacy at 206-622-6094. We'd love to hear from you.