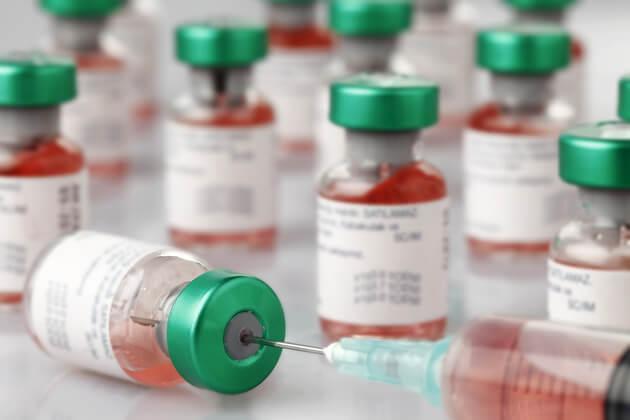 It is a fact that there is no such thing as a cure-all medicine. There is no device in this world that can make us invincible to diseases. But there are other options in which we can attain optimum health. Immunization is commonly recommended to us even when we were still younger.
They claim that immunization can save us from diseases and it can give us better health over time. But how true are these statements? We have listed down four benefits of immunization that are proven by scientists and experts.
It has helped prevent deaths caused by common diseases

As kids, we are very vulnerable to diseases and viruses. In fact, if we do not have our immunization shots or have a complete pediatrician visit for our basic health examinations, we can be very sickly. Immunization helps fight diseases. It prevents us from catching cough and colds, polio, and other diseases that commonly occur when one does not have a strong immune system.

There is an alarming increase in the number of children affected by common diseases due to lack of proper immunization. This means it could impede the growth and development of their senses. We cannot emphasize enough at Eastern's Pharmacy, a pharmacy in Seattle, to invest in vaccines for your child.

Vaccines improve our immune system 

As what we have already mentioned in the previous paragraph, vaccines can directly improve our immune system. Different studies have already proven such claim but as consumers, we do not really have a good grasp on how vaccines work.

Our vaccine shots produce antigen in our body that helps our immune system to create more antibodies. These antibodies are the ones responsible for killing the bad bacteria in our body.

A low rate of measles infections 

According to the World Health Organization, there has been a dramatic decline in measles cases all over the world. This means that there are lesser children who are affected by measles in the past few years. This is the result of having timely immunization and a quality childcare for our young ones.

For most parents, they are very familiar with the measles as these are the common infections that affect children. This is a condition characterized by high fever and rashes which if not treated right away could lead to blindness, encephalitis, or death. Doctors and pediatricians are encouraging everyone to not miss their immunization as it can greatly help our child's health.

Vaccines are cost-efficient 

One of the best facts about immunization is that it is very budget-friendly. Although it may cost a lot to pay for your immunization, it cuts your expenses in the long run. Considering the numerous benefits of the vaccine, you know you have spent your money wisely.

People who opt to not invest in vaccine often get sick easily or some are infected with grave diseases. They do not only have to spend a lot to pay for check-ups and medication, they also have to constantly pay for maintenance medication just to control the condition of their child. Your expenses could be twice as much than just getting the vaccine shot for your child.
Your child's health is in your hands. It is best to keep them healthy while they are young as it gives them the chance to enjoy their growing up years. Our advice at Eastern's Pharmacy, a pharmacy in Seattle, is for you to talk to your child's doctor.
For more information about immunization and child health, it helps to consult our pharmacists or visit us today to talk about it!
---
Disclaimer
Blogs, content and other media uploaded online are for informational purposes only. Contents on this website should not be considered medical advice. Readers are strongly encouraged to visit their physician for health-related issues.
---