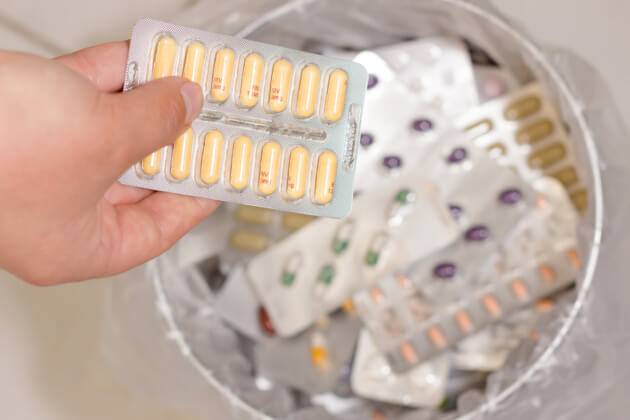 Ever wondered why some medicines are packed differently than the others? These specific designs actually achieve their purpose. In fact, it's becoming a preferred serving option so that the National Institutes of Health said that there has been an increasing trend for the packaging technology among pharmaceutical companies. This innovative approach to packing medications has become more efficient in time such that more pharmaceutical companies prefer them.
But not all packaging innovations are the same. Each design achieves a different purpose. But at the end of the day, these mechanisms help achieve the following functionality:
Containing medicines

Medicines have to be contained securely so that their elements and potency can be preserved. When it gets to the patient's hands, the medications will still maintain its effectiveness to treat the patient's ailments. As a basic requirement, a medication package must prevent it from leaking, diffusing, permeating, and being affected by outside moisture. An insecure packaging can put the medication at risk for exposure, thereby compromising its formulation and potency.

Protecting medicines

Medicines have to be protected from external elements as this can drastically change its quality. While there are ideal ways to properly store your medicines, good packaging can also do its part to protect a pill from sunlight, moisture, contamination, counterfeiting, and oxygen, among others. There's always a different sense of security when you see your pills still contained in their blister packs, right?

Presenting medicines

Medicines also have to be packed in such a way that their information is clearly visible, readable, and understandable. This is especially essential for senior patients who need to read the relevant detail of their prescription. This information will also help the patient to know if they're getting the right product or not. Additionally, it can orient the patient to side effects, ingredients, and possible allergy triggers. Wouldn't it be relieving to receive a medicine with labels you can easily understand?

Identifying medicines

Medicines are identified by their packaging which contains printed information of their purpose and manufacturing information. Patients would want to know whether their pill is still within the pre-expiration schedule or not.

Providing convenient medicines

A good packaging can provide a convenient option on its administration. Some medications are packed as pills, others as syrups, and still others as drops. With convenient appearances, the medication can be administered correctly and the patient treated rightly.
Packaging is just one aspect of medication management in the services we provide at Eastern's Pharmacy. We believe that an essentially packed medication can be helpful for the patient to adhere to their intake schedule. For this reason, we also provide customized packaging for clients when they request it. This special packaging includes child-proof packaging, group packaging, large print vials, and packaging in blister packs.
If you're interested to know more about our medication packaging service as a Pharmacy in Seattle, don't hesitate to reach out to us. Our friendly pharmacists would love to entertain you.
Feel free to pass on this essential information to a friend or loved one.