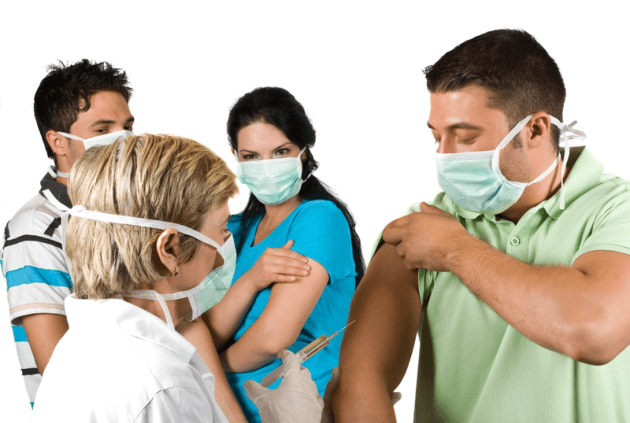 Do you want to take a proactive approach when it comes to maintaining your health? Do you want to boost your immune system and protect yourself against illness and disease? Do you believe that prevention is better than cure? If you said yes to these questions, then we invite you to get immunized at Eastern's Pharmacy.
Here are some other reasons why you should definitely get immunized:
You are protecting those who can't get immunized.
Due to their health conditions, age, or some other factors, there are some people who can't get immunized even though they are at risk for disease. Get immunized so that you can help avoid the spread of contagious diseases to them.
You might be at risk for diseases that could be prevented by immunizations.
Many diseases such as shingles, influenza, and pertussis are common and can be spread easily.
You don't have the time to be sick.
Are there people counting on you at home and at work? Do you have too many responsibilities to take care of? Getting immunized can help you stay healthy and protect you against illness so you don't waste your time being sick.
You can avoid costly medical and hospital bills.
Yes, you will have to pay for your immunization shots. However, please remember that the cost of each immunization shot is significantly cheaper compared to the medical and hospital bills that you might pay later on if you get sick.
You can stay protected as you travel.
Traveling can be fun and exciting; however, it can leave you vulnerable to certain diseases as well. If you want to stay protected and healthy during your travels, make sure to get the appropriate travel immunizations before your trip.
You can lessen the risk of passing on a serious disease to someone else.
Most immunization-preventable diseases are contagious (e.g. whooping cough, influenza). By getting immunized, you are lessening the risk of spreading diseases to other people.
These are just six of the many reasons why you should definitely get immunized. If you are looking for high-quality and budget-friendly immunization services, come visit our pharmacy at your convenience. We are a premier Pharmacy in Seattle and we are ready to serve you.
Do you have other questions regarding our immunization service? Give us a call at 206-622-6094 for assistance.