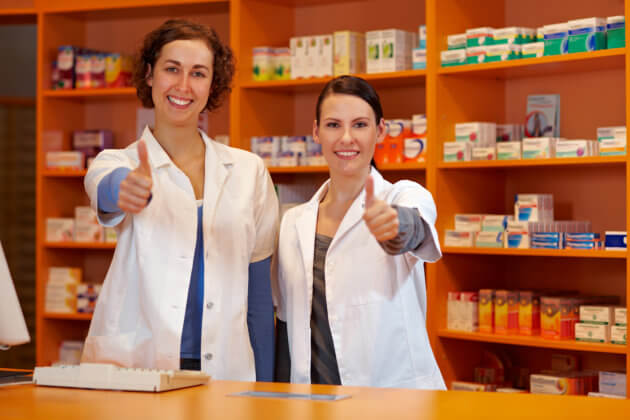 Medication management is probably one of the most important when dealing with your health conditions. Having the proper medication system at your home can help you make the most of your medications and treatments and that is all of us want to have, right? But how can you have an effective management for your medications? Eastern's Pharmacy, a trusted pharmacy in Seattle, is here to give you the seven (7) seven essential steps on how to do it right:
1. Ask your healthcare professional
First and foremost, inquiry and credible information can primarily help you. You should ask for your physicians as to what you should take for the ailments that you have. As for buying your prescribed medications, your quality pharmacy in Seattle can help you fill it all in. Then for the management, you can ask help from your home health care aide. This is to avoid any severe allergies and side effects that some medications may bring to your body.
2. Give all the necessary information
Your history with medications and surgeries, your allergies/symptoms when taking the medicines should be included in the information you give to your doctor and pharmacist so that you can get the right medicines for you.
3. Keep an updated list of the latest medicines/supplements
It is better to know the latest medicines in pharmacies so that your body can adjust to the strengths once old medicines are replaced with new ones. This is also to know if there are any more specialized medicines rights for your condition.
4. Know your medicines
You have to know the following credible information from your medicines:
the brand and generic names
what they look like
how and under what conditions you should stop using them
how to store them properly
when, how, and how long to use them
what to do if you miss a dose
side effects and interactions
what they are supposed to do and when to expect results
always ask for written information to take with you
whether you need any tests or monitoring
5.Ensure understanding with medication instructions
You can ask help from your pharmacists and home health care aids as to what the medication instructions mean. Make sure you have you have full understanding of the medical jargons and avoid assuming basic words because people often assume that they'd easily understand the treatments when it is different when dealing with these words medically.
6. Separate and organize your medicines
To avoid interactions with your medicines and create a drastic effect in your body, you have to separate and organize them properly. Ask your pharmacy in Seattle on how you can get a multi-dose package or proper organizer for your medications.
7. Have a regular pharmacy
Getting a regular pharmacy will help you get the best of their discounts and promos for your medicines. Also, your pharmacists can keep in track with your progress once you become loyal clients.
Eastern's Pharmacy is the best pharmacy in Seattle in terms of medication management for people who have long-term or temporary illnesses. Our quality medicines and durable equipment will provide you the care and treatment you desire. For more information, you can call us today at 206-622-6094 or visit our website: www.easternsrx.com!