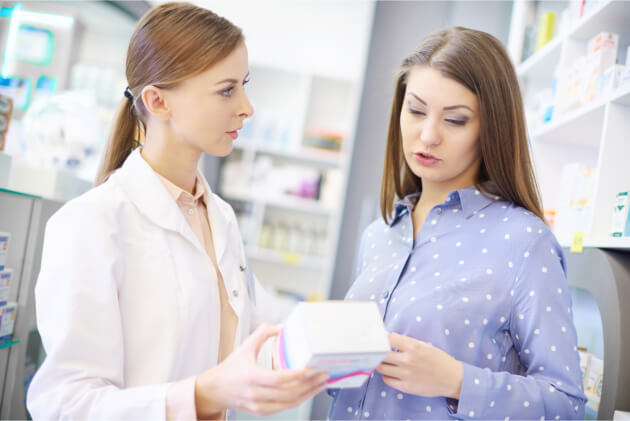 A lot of pharmacies may be able to offer you the prescription medication, over-the-counter medicines, and medical supplies you need, but not all are able to provide a holistic pharmaceutical experience for you, your loved ones—and even your pets. While some can readily give you the medication you require, they may not provide you with the quality service to make your road to recovery, good health, and wellness an easy and convenient one. The good news is, there is a pharmacy in Seattle, Washington that can achieve all that, and more.
Eastern's Pharmacy is the pharmacy that takes your health and wellness into our hands—making sure that we take care of them through services done with genuine compassion. We provide services that will not only help you find the pharmaceutical or medical product you are looking for, but will also give you the care and convenience you deserve. We aim to provide only exceptional service, with high-quality products, because we see things from the perspective of our clients, and therefore understand the need for quality, assurance, and convenience. At Eastern's Pharmacy, we take time to give reliable advice when it comes to your medications, and personalized attention to your health and wellness.
You can trust us to not only meet your needs but even go the extra mile to make sure that those needs are met to your personal preferences, with the comfort and convenience you deserve. By offering free consultation with our reliable and friendly pharmacists, we aim to guide and help you understand your medication better, and to perform necessary actions to improve your health and overall wellness.
We even offer immunization shots for a number of diseases, such as Tetanus, Diphtheria, Shingles, Hepatitis A and B, Measles, and even Flu, among others. This way, we can help you and your loved ones protect yourselves from diseases.
Worried that you may not be able to visit our pharmacy for the medication you need? That wouldn't be a problem anymore, as we offer free prescriptions delivery in Seattle, Washington to help you acquire the prescribed medicines you need without having to leave your home.
At Eastern's Pharmacy, the general health and wellness of everyone is our number one priority, that is why we also provide pet medication, to ensure that your furry or feathered companion stays healthy and happy. Needing specialized packages for you and your loved ones' medication? Our services in special packaging in Seattle, Washington will provide you with blister packs, tamper-proof and child-proof containers, and even packages with large labels for senior citizens.
For your pharmaceutical and medical needs that are provided with genuine care from our friendly and knowledgeable pharmacists, trust Eastern's Pharmacy. We aim to meet your needs with the quality and convenience you deserve. Come and visit us today, or you may call us at 206-622-6094 to know more about our services, and know how we can cater to your needs.