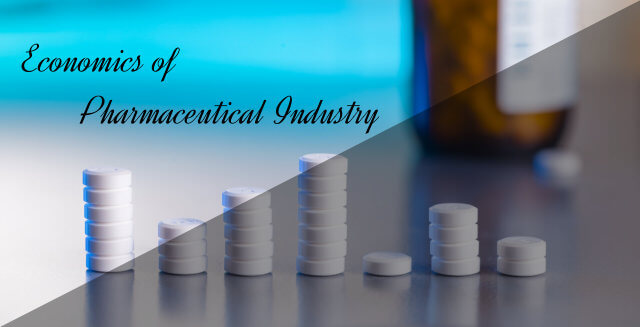 Research studies show that Pharmaceutical Industry occupies a big market share in the global economy. This industry is responsible for the discovery, development, production and marketing of medicinal drugs.

Marketing. Pharmacies and Drug Stores are widely visible in various locations. They can be seen in hospitals, clinics, retail outlets, supermarkets and even reaches to online marketing tools. This is to ensure that they can capture a significant potential market. Products may not only be limited to medicinal drugs but as well as, cosmetics and confectioneries which are all saleable and wholly accepted by the buying public.
Product Development. As the industry continues to flourish, companies are unstoppable also in moving toward new discoveries and developments. They may have entailed a lot of costs along the way just to produce a single and efficient treatment to diseases. The process maybe repeatedly long and tedious before a product is approved for public awareness and consumption. As a matter of fact they have undergone a series product sampling and testing to check the positive and negative effects to the body.
Products and Administration. The products are used for detection, treatment, curing and prevention of disease. They are classified in various ways. Let us give you a list based of their origins, such as:
Natural like from herbal, plant, mineral and some marine origin.
both from chemical and natural (ex. steroidal drugs)
Chemical synthesis
Animal origin (ex. hormones, and enzymes)
Microbial (ex. Antibiotics)
Biotechnology genetic-engineering (ex. hybridoma technique)
Radioactive substances
Application may be done through the mouth, into the blood stream or other means like inhalation and rectal. The importance is there should be proper administration.
Job Opportunities. The industry is growing; this reciprocates an open wide room for job seekers who wish to join and fill in any available vacancies. Qualified candidates may choose from office administrative support, quality assurance, technical researchers, product developers, sales and marketing representatives up to the top managerial positions of the operations. Competitive salary package and shining employment benefits await to deserving prospects.
In fact, Eastern's Pharmacy in Seattle continues to look for more competent pharmacists to be a part of our skilled team. If you're qualified for the job, please feel free to drop by your resume toEastern's Pharmacy in Seattle or call us at 206-622-6094 for more information.
Key Economic Contributors: Would you know the biggest contributors in the global economy in terms of assets, sales and revenues? Here they are the top performing pharma companies today:
Johnsons and Johnsons, always on the top spot
Pfizer, on the 2nd place and followed closely by
Novartis, a Swiss giant
Eastern's Pharmacy in Seattle is a rising super-pharmacy in the making. Every family needs a pharmacist who is caring, detail-oriented, knowledgeable and most off all, easy to approach. You will find such people at Eastern's Pharmacy in Seattle, Washington. Our staff is willing to take the time to go over your medication plan, provide you with valuable advice and also offer you various options from generic brands, brand-name medications and compounding solutions.
For more information, just follow us on our next update.