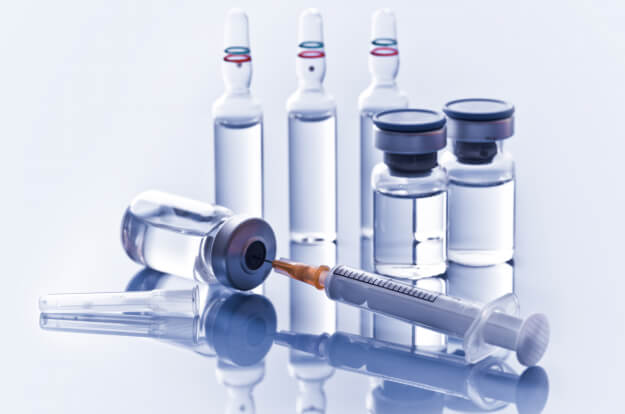 A lot goes on with our health and what's alarming is that certain infections are not immediately recognizable. The good news however, is that some of these infections can be prevented through immunization. Immunizations help us resist certain infections that take a toll on our health and cause serious problems that may even lead to death. Immunizations work by injecting a specific vaccine that helps your immune system fight off a specific kind of disease or infection.
At some point in our lives we've heard of the news about death due to the following infections:
Measles – can first come in the form of a regular cold and can evolve to pneumonia that causes death if not treated immediately. It is an infection in the respiratory system and is highly contagious. Measles is also characterized by itchy skin rashes that spread to your whole body.
Polio – causes weakness in your muscles and paralysis. It causes uneven growth in your muscles which is commonly evident in a polio patient's leg. One leg might be shorter and smaller compared to the other.
Tuberculosis – generally involves the lungs and is characterized by severe coughs, coughing up blood, fever, and weight loss.
Tetanus – can cause infection through deep cuts from rusted or unsanitary objects. A person should get treatment immediately when wounded by rusted or unsanitary objects. Tetanus can immobilize and kill a person in a matter of days.
Diphtheria – is a fatal infection caused by bacteria. It affects the mucous membranes in your nose and throat. If left untreated it can spread and cause several problems in other areas of your body.
All of these death causing infections can be avoided and prevented through one simple measure which is vaccination. It's a cost-effective measure saving you the hospital bills that come along with the infection of those mentioned above. It's safe and it does the job giving you immunity, health and wellness.
With the knowledge of all of these deadly diseases, we can't just stand by and leave ourselves and our family open to these infections. A lot of vaccines can now be purchased in the market. You don't have to go to specific hospitals to get these vaccines because they are readily available for you at Eastern's Pharmacy. Being a Pharmacy in Seattle, we make ourselves open and ready to address your needs.
For more information about our pharmaceutical services, call us at 206-622- 6094 or visit www.easternsrx.com/pharmacy-immunization.
---
Disclaimer
Blogs, content and other media uploaded online are for informational purposes only. Contents on this website should not be considered medical advice. Readers are strongly encouraged to visit their physician for health-related issues.
---