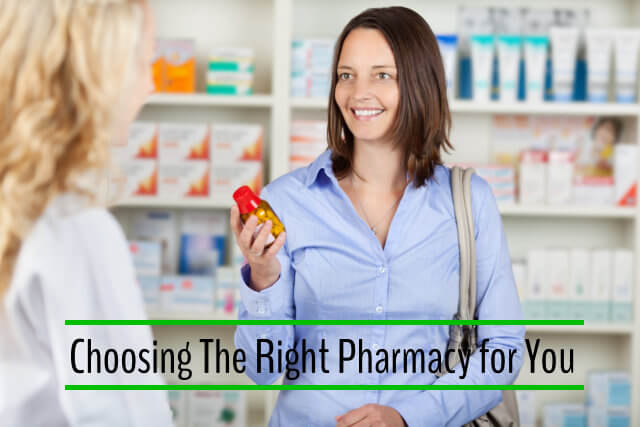 Trust.
This singular element stands as the one of the most significant considerations when we undertake dealings in life, be they at home, in the workplace or in businesses. It is in our nature not to get fooled in transactions or left holding the short end of the stick.
But more doses of it are required when choosing where to get our medications from. This is because our health (and maybe life) is at stake in the process.
How many times have we heard of stories involving substandard or fake medicines? Instead of buying medications, patients end up bringing home poison.
With the proliferation of various businesses, especially online, the need to be discerning and vigilant in our choice of stores so that we can only patronize the trusted ones has been upped at an unprecedented level. In matters pertaining to your health, it is mandatory that you fill up your prescriptions from an outlet you depend on.
There's one company in Seattle area that earns the trust and confidence of its clientele. Our Pharmacy in Seattle is called Eastern's Pharmacy.
Here's how we win the hearts of our clients:
Detail-oriented Staff
A degree in pharmacy is insufficient for one to get hired in the pharmacy in Seattle. Not all pharmacists have a nose for details. We only choose those applicants who are patient enough to go through the nitty gritty of the job and of the products and services that we market. Given the endless lists of medicines – their brands, usages, doses, preparations, packaging, side effects, etc. – we take great care in choosing the right fit.
Knowledgeable, Experienced and Skilled Pharmacists and Pharmacy Technicians

Eastern's Pharmacy

only employs knowledgeable, experienced and skilled pharmacists and pharmacy technicians. We know the stake involved in our business — your life. We take care of your life like it's our own. Hence, we entrust our business to our personnel who can deliver the goods.
Approachable and Cooperative PersonnelIt's a plus for a company to employ approachable and cooperative staff, especially for one that ventures in the healthcare industry. But at

Eastern's Pharmacy, the pharmacy in Seattle

, it's a standard. Visit us and you will be greeted by our smiling, welcoming and caring employees who are always ready and willing to take the time to go over your medication plan, provide you with valuable advices and offer you options as to your needs.
To us, you are not just a statistic. To us, you are an individual with distinct needs.
High Quality But Low Cost Products and Services
High quality products and services need not be expensive.

Eastern's Pharmacy

can prove to you that. While we are cognizant of your distinct medical and health needs, we are also considerate about your financial capability. Hence we bridge the gap between quality and price. Also we source out our products from equally trusted, dependable and reputable manufacturers.
Use of Computer TechnologyWhile the capability and competence of our human resource is already superb in itself, we take our brand of service even higher. We employ state of the art computer technology. This is to ensure an even faster and more accurate service.
Next time you fill up your prescriptions, look for durable and affordable medical supplies and equipment, get immunized or even buy medicines for your pets, visit or call the trusted pharmacy in Seattle. We are located at 515 Minor Ave., Ste. 120 Seattle, Washington 98104 (at Minor and James). You can give us a ring at 206-622-6094, fax us at 206-622-3667 or email us at info@easternsrx.com.