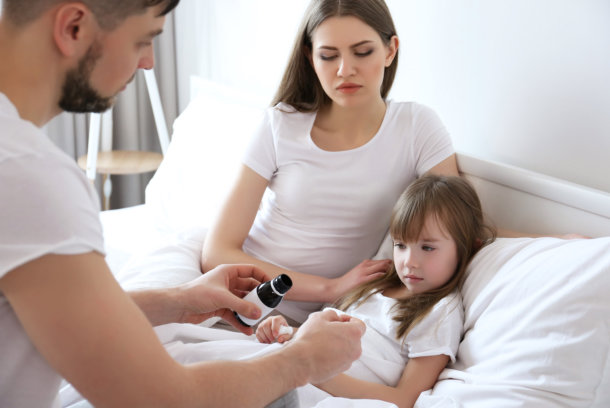 Children can really get our hands full when it comes to their medications. Isn't this right, moms, and dads? However, it will be a more painful sight for them to suffer in pain than to just hurdle with them instead to get them to drink their meds, and then they will be ok.
Because we're a premier Pharmacy in Seattle, Washington, we would like to aid parents into proper medication care of their child's meds. Improper handling of these drugs, after all, can spell complications to your beloved little one's health.
Read on.
Mind where you store the medicines.

If it's going to be inside a medicine cabinet, make sure it's not located in your bathroom where it can be steamy or in the area where various temperatures can enter in. These temperature changes can greatly affect the medicine's potency. Store your medicines in a closet where moisture and sunlight cannot penetrate.

Watch where your child is reaching.

These little ones can just be super curious that even medicines cannot escape from their attention. Keep them safe from risks of overdose by keeping these meds out of their reach. This should be applicable both for prescribed medicines and over-the-counter drugs.

Avoid changing the packaging of your medicines.

Just keep them in the same container that you've bought them with.

Expired medicines or excess ones have to be disposed of properly.

Medicines should not be carelessly thrown about as these can also be a temptation for pets or a menace to the environment. Talk with a pharmacist providing Prescriptions Delivery in Seattle, Washington so they will give you an idea on proper disposal.

Medicines that leave a bitter taste to your child's tongue may be mixed with chocolate or else sweet syrup.

This helps encourage your child to drink them straight. However, before you do any of these, consult with their pediatrician first if this will be possible.

Administer the medicines at the right dosage.

Don't make the mistake of estimating on your own, such as with using the regular tablespoons and teaspoons. This can put your child at risk for excess or lesser dosage. For a child with swallowing difficulty, a medicine syringe can be of help in finding out the right measurement.

In the likely event that your little one can take the wrong dosage of the medicine, contact the pharmacist or their doctor right away.

This helps manage any untoward health complication to your beloved. If, for whatever reason, you don't have their immediate contact information, dial 911 immediately.
At Eastern's Pharmacy, we don't just provide you with quality and Special Packaging in Seattle, Washington, we help you see to it that your child's medicines are as important as their health. Therefore, keeping them safe and untainted at all times can be practical steps to achieve proper medication adherence.
Do you have further inquiries about our services? Feel free to reach us out.