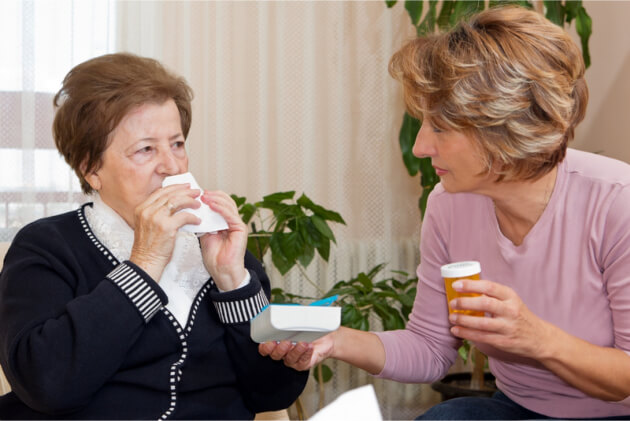 Many manufacturers are claiming that their arthritis supplements are the best in the market, but can they really give you an alleviation of the pain in your joints? You need to be aware that not all are created equal, and that it's important to always consult your physician regarding the right supplement to take.
Although supplements are not regulated by any food and drug regulation body, you still need to be assured that what you're taking is not going to cause so much harm or side effects in your body. It is in this aspect that you need to do proper research with respect to the supplement that's going to be most effective for you. The supplements below will help you with your joint pains, and they are available in Eastern's Pharmacy:
Glucosamine.
You might have heard it popularly advertised on TV and other media, and this probably is the most widely known food supplement for arthritis. You won't surely have troubles looking for this supplement as most Pharmacies in Seattle has this one. This is a natural substance that is found in the fluids around the joints. This is the reason why this supplement is effective in alleviating joint pains. It also slows down collapse in your joints as a result of wear and tear.
Chondroitin. This is a supplement often paired up with glucosamine. And just like glucosamine, it works in the connective tissues; thus, making it a popular supplement to help relieve pain due to arthritis.
Omega-3 Supplements.
Not only is omega-3 good for heart health, but its property against inflammation can help reduce pain in the joints. That is why, those who have been taking NSAIDs and steroids to minimize swelling of joints can rely on the effects of omega -3.
Use of ginger.
Ginger carries an anti-inflammatory property, and this is the reason why it is often described in ancient Chinese medicine as helpful in combating arthritis pain. Most Chinese practitioners actually add ginger in their diet to benefit from its active properties. Now, there are available ginger supplements which can help in reducing inflammation.
These supplements are available over-the-counter, and they are not regulated by any government body because of their food supplement status. However, it pays that you are cautious about what you're taking. Always consult your physician regarding your supplements so that you have professional guidance about how it works in line with the current condition you are experiencing.
Arthritis pain can be further managed when you are going to complement your supplements with the right nutrition and proper exercise. You will feel a greater sense of well-being that you will be back on the road again without the intermittent joint pain as you move.
---
Disclaimer
Blogs, content and other media uploaded online are for informational purposes only. Contents on this website should not be considered medical advice. Readers are strongly encouraged to visit their physician for health-related issues.
---