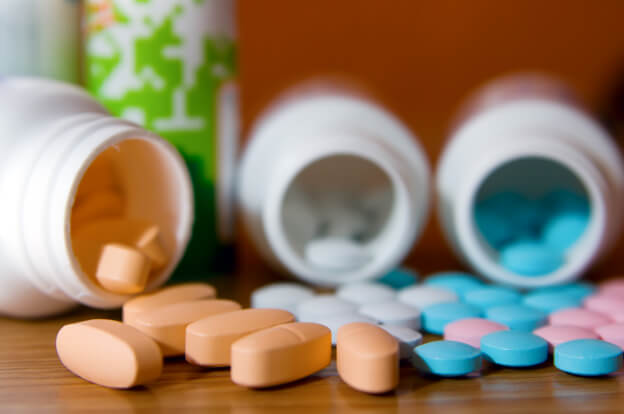 What's the greatest thing about having a mom? A lot. Most of us would say they take care of us, they protect us, they accept us for who we are, they comfort us, they love us, and more. They sacrificed a lot just for us to have a comfortable life. That's why we should thank them.
Since Mother's Day is near, let's plan out what to give to them as a sign of giving thanks to them. If you care for your mom, give them the vitamins they need to maintain good health. Here are the 5 essential vitamins they need to have:
Vitamin E
If your mother wants to have a younger-looking skin, give them Vitamin E. It's an antioxidant which helps in making your skin glow and it replaces dead skin cells to regenerate new ones so your skin will become younger-looking as possible. Vitamin E is also for those who have diseases such as diabetes, heart diseases, Alzheimer's disease, etc.
Vitamin C
Vitamin C – commonly known as "Ascorbic Acid" – helps in improving a person's immune system. If your mother doesn't have enough rest and is stressed all the time, letting them take Vitamin C helps to protect themselves from being affected easily with illness. Aside from that, Vitamin C also helps in repairing broken tissues in the body.
Vitamin A
Most of the time, elders have problems when it comes to their eyesight. If they started to develop bad eyesight, let them take Vitamin A since it helps people in maintaining good eyesight. Other than that, Vitamin A also helps in boosting your immune system, as well as in regenerating new cells.
Calcium
Osteoporosis happens mostly to women with old age. If you want your mothers to still have strong bones, let them take medicines that contain high calcium. It helps in repairing the bones and in strengthening it. Calcium can be commonly found in milk or in other dairy products.
Fish Oil
What's a good health without a good heart, right? If you want to make your heart healthy as much as possible, you need to take fish oil. Fish oil contains omega-3 fatty acids which are essential in reducing chronic diseases and in enriching the blood. It also helps in increasing the brain function of a person.
If you love your mom, help her live longer by providing her what she really needs. Ask your trusted pharmacists about the right nutrients they should have. Come to Eastern's Pharmacy, pharmacy in Seattle, now so we can prescribe the best vitamins for your mothers. We're located at 515 Minor Ave., Ste. 120, Seattle, Washington 98104 (at Minor and James). You may also visit our website at www.easternsrx.com.
---
Disclaimer
Blogs, content and other media uploaded online are for informational purposes only. Contents on this website should not be considered medical advice. Readers are strongly encouraged to visit their physician for health-related issues.
---